Will Documents
SURNAME
FORENAME
PLACE
OCCUPATION
DATE
DOCUMENT
NOTES
LIBRARY
Start your Search.
The NFHS holds a large number of Wills at Kirby Hall Library. These include some original documents, written copies of historic wills and short transcripts covering named individuals plus general collections. Identification and filing of WILLS is ongoing, with details yet to be added. The present List contains over 5000 Wills as an archive for genealogical and Family History research.
The Library contains numerous WILL INDEXES as published by the British Record Society (including the Prerogatiove Court of Canterbury wills) ; the Norfolk Record Society and Norfolk Historical Aids
Please note that these documents are available to view only at Kirby Hall Library and not online.
Members of the Society may ask 'Look-Ups' to check for details or request copies to be made of specific Wills held in the Library.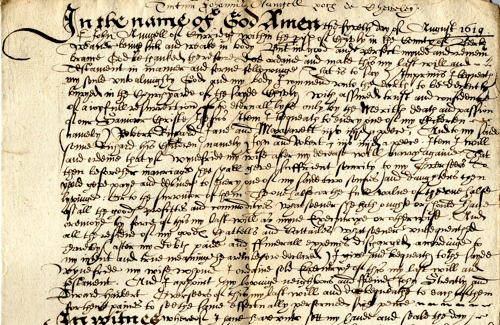 Last update : 2017-09-28 08:56:40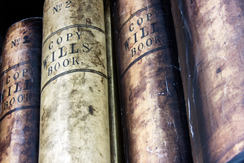 Will books in Kirby Hall